Backup Services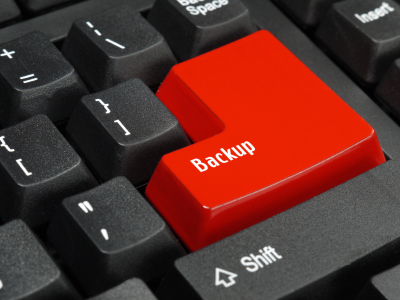 SafetyNet is a simple as having a "backup" button.
Overview of our Managed Backup Service:
At its core, our managed backup service involves continual, scheduled online backup – backing up to our secure, remote servers.
In addition, we further protect you by backing up our backups to another server at a different location. This ensures your data is truly safe, even in the event of large-scale physical disaster.
Managed Backups means no glitches - EVER
We remotely manage your backup process continually. This means that while the backup software is designed to operate on its own, we ensure that human eyes oversee everything, guaranteeing that everything works as it should, and that the correct data is always being backed up. And this happens on an ongoing basis – as long as you are a client of SafetyNet, your backups are constantly remotely monitored by trained professionals. This makes the backup process as foolproof and complete as possible.
How's that for peace of mind?
If you'd like to see for yourself, just fill out the form on this page and start your FREE TRAIL.
The Hybrid Backup Solution:
We also offer a unique hybrid backup solution that many companies find attractive – here's how it works:
We install (and maintain) a backup server in your location, and it continually backs up your data. This provides you a physical backup onsite, which many companies find reassuring.
This backup server also backs up to the cloud (our remote servers). This gives you an extra layer of protection. Plus, as above, our servers back up to another server at another location.
We manage the process, making it as seamless as possible – it's literally "set it and forget it".
We'd be happy to discuss a hybrid solution with you. Just click here to contact us.
What about Restoring?
Good question… backing up is fine, but the restoring of your data is where we really earn our keep.
To start, since we're a managed backup service, we can assist in restoration. But it's very likely you may not even need our help; our software is so intuitive that restoring – right down to the file level – is as simple as clicking a mouse.
But if you do need our help, we're here, whether it's a bare-metal restore (operating system / settings / files) or a complete mimic of your server while new hardware is being ordered/installed, we can ensure that downtime is measured in hours, and not days.
We'd be pleased to tell you more. Click here to contact us, or fill out the quick form at the top of this page to start your FREE trial.